Welcome to Connecticut Dog magazine. We are a free bi-monthly family-owned and operated publication . We love dogs and we hope you do to! Our focus is primarily dogs, dog owners and the lifestyle that is shared together. As we continue to grow there will be a lot more to come. Enjoy!
Dog Safety for Boating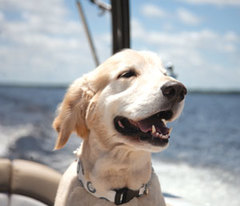 As the warm weather approaches, we are all getting excited for boating season. Whether you like power boats, sail boats, kayaks, canoes, or SUPs, many people consider taking their dog along for the ride. This is the time to get your pooch acclimated for summer boating events. While we typically think all dogs must love the water, not all do, or some take more time to warm up to the idea than others, so a little bit of training and practice goes a long way!​
To continue reading this article, Click here to contact us
Freedom Boat Club names new boat after oil spill survivor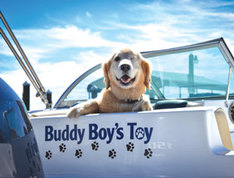 Freedom Boat Club named a boat named Buddy Boy, who was injured in the 2010 BP oil spill. A Florida Freedom Boat Club franchise named a boat in honor of a golden retriever that nearly died in the aftermath of the 2010 BP oil spill in the Gulf of Mexico. ​
To continue reading this article, Click here to contact us
English Springer Spaniel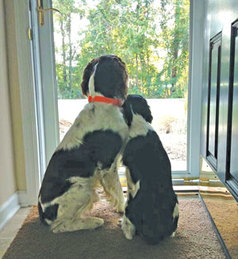 The English Spaniel is a medium sized dog that was developed as a "gun dog" to flush, or spring out game in fields, but they turned out to be much more. This tail wagging breed is just a lot of fun to take along when you go hiking, camping, and even swimming.
​
To continue reading this article, Click here to contact us