Click below to view our current issue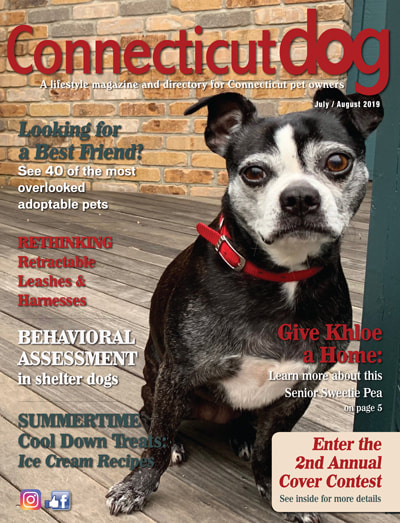 Welcome to Connecticut Dog magazine. We are a free bi-monthly family-owned and operated publication . We love dogs and we hope you do to! Our focus is primarily dogs, dog owners and the lifestyle that is shared together. As we continue to grow there will be a lot more to come. Enjoy!
Retractable Leashes & Harnesses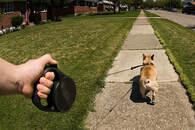 By Dr. Jennifer Webb - When you walk into the pet store today, you can find a wide variety of leashes, collars and harnesses to choose from. Many people believe that a harness and/or a retractable leash are good tools used to walk dogs comfortably but, whose comfort are we so concerned with?​
To continue reading this article, Click here to contact us
Dog Destinations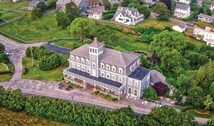 Located on Block Island, just a ferry ride away from the Rhode Island shoreline, stands the newly renovated luxurious boutique hotel, Hotel Manisses. This Victorian landmark is a getaway escape that stands centered, with only 13 miles from the shores of Nantucket, Rhode Island and 13 miles from Montauk Point, Long Island.
​
To continue reading this article, Click here to contact us
Sponsor an Adoptable Dog​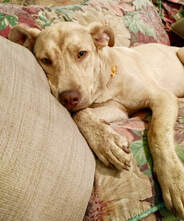 The Sponsor an Adoptable Dog feature became a community effort between Connecticut Dog magazine and various Connecticut businesses that wanted to help dogs that are having trouble getting adopted. These pets are available for adoption through a local rescue organization or city shelter. There are various reasons why some pets do not get adopted or spend too many years in a shelter or foster situation
To continue reading this article, Click here to contact us