Welcome to Connecticut Dog magazine. We are a free bi-monthly family-owned and operated publication . We love dogs and we hope you do to! Our focus is primarily dogs, dog owners and the lifestyle that is shared together. As we continue to grow there will be a lot more to come. Enjoy!
Pieper Passion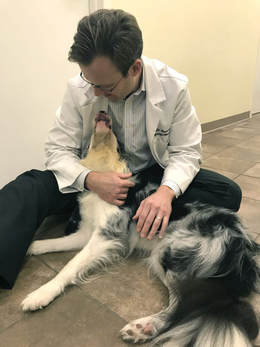 Pieper Veterinary Specialty and Emergency Hospital is a place you might not be familiar with until you need them most, but the Pieper name has been synonymous with quality pet care in Connecticut since the 1930's. Open 24 hours a day in Middletown and Madison, their facilities operate much like a human grade hospital, equipped with emergency and critical care, diagnostic imaging, internal medicine, neurology, surgery, and oncology.
Photographs & article provided by: Pieper Veterinary Speciality and emergency Hospital
To continue reading this article, Click here to contact us
5 Tips to a stylish mudroom
Dogs are a lot of things- energetic, fun-loving, and loyal. When I walk in the back door, I know my Wire Fox Terrier, Ike, will greet me with a wagging tail and sloppy kiss. Ike's love for me is unmatched by anyone else—besides my husband's. Maybe. ​Ike and I share many interests: long walks, cuddling in blankets and peanut butter. One interest we do not share is home decorating. Ike, like many dogs, has little concern for design or style. He doesn't care if he runs with messy paws on hardwood or linoleum. He thinks mud looks great on any wall color.
Article by Michelle Scheibe. Photos by www.decorandthedog.blogspot.com
​
To continue reading this article, Click here to contact us
Co-existing with Coyotes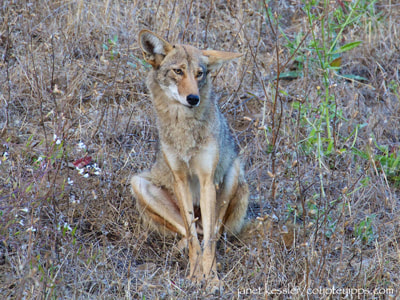 Coyotes have joined the ranks of urban wildlife. They inhabit all North America and virtually every neighborhood. Despite numerous efforts to eliminate coyotes, their population has not been reduced – they are here to stay. Let's look at some facts. The takeaway points will be: coyotes will not approach humans unless taught to do so, issues with pets can be understood and averted, coyotes use behavior and biology mechanisms for survival, and killing coyotes will not solve any issues. What we will cover is: coyotes, humans, pets, and killing coyotes.
​
With the permission from www.CoyoteCoexistence.com, this article was adapted from the video Coyotes as Neighbors: Focus on Facts from www.coyotecoexistence.com.

​
To continue reading this article, Click here to contact us