1st Annual 2018 Cover Contest
Ten finalists, only one vote per day. Pick the dog you think should be on the front cover of November/December 2018 issue. Click on an image to see larger view. Scroll to the voting ballet underneath the pictures. Select your favorite dog. Visit our website tomorrow and do it again. Good luck to all our finalists!
Click below to view our current issue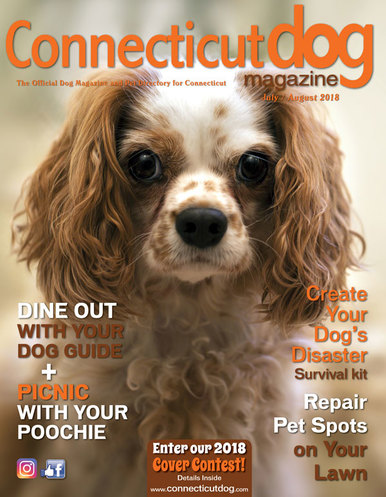 Welcome to Connecticut Dog magazine. We are a free bi-monthly family-owned and operated publication . We love dogs and we hope you do to! Our focus is primarily dogs, dog owners and the lifestyle that is shared together. As we continue to grow there will be a lot more to come. Enjoy!
Picnic with your Poochie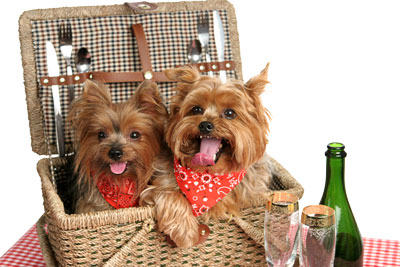 This summer, bring your home cooked meals outdoors and picnic with your poochie. You can very easily transform your everyday dishes into something that you can share with your dog just by making a few modifications. With a few extra steps and little effort, your dog can enjoy simple gourmet meals that you can create just by supplementing what you are cooking for yourself and your family.
To continue reading this article, Click here to contact us
Dine Out with Your Dog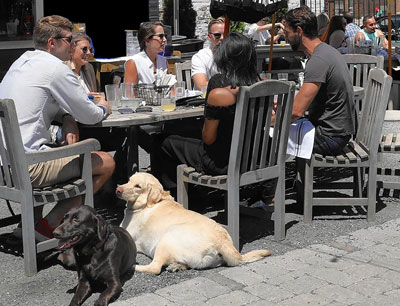 Connecticut is known for it's diverse roadside establishments, hip coffee houses, quaint little ice cream shops, and some of the most delightful eateries with take-out. Drive along any route or off-the-beaten path and you'll find that you're never far from an impromptu delicious meal, making dining out with your dog a pleasurable part of your overall summertime travel experience.
Many of these hidden gems are tucked away with outdoor seating, such as picnic tables and benches, where your well-mannered leashed pup can hang out with you while you eat. These places welcome dogs and some even offer menu items specifically for dogs. So the next time you cut through Connecticut's coastline or countryside for a leisurely drive, bring your dog along for the ride.​
To continue reading this article, Click here to contact us
Creating your Dog's Disaster Survival Kit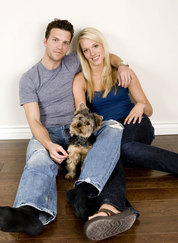 Dogs are an important part of our lives and many of us consider them a member of the family. They depend on us for so very much. It is our responsibility to keep them safe and that includes during emergencies and natural disasters. In the event of an emergency such as a fire, tornado or other natural disaster, you may be forced to evacuate your home. Being prepared is often critical to survival. Assembling your dog's survival kit today will give you some peace of mind and save precious minutes if or when an emergency does occur.
To continue reading this article, Click here to contact us